Meet Our Doctors
David Spencer, M.D.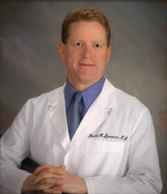 Dr. Spencer grew up in Danville, Illinois, the son of a dermatologist. After undergraduate and graduate studies in music and theology at Peabody Conservatory and Oral Roberts University, he began medical training at the University of Oklahoma, School of Medicine. He received his medical degree and trained in Pediatrics at the University of Oklahoma from 1987-1990. He then completed his dermatology residency at Ohio State University in Columbus, Ohio, from 1990-1993, and a Cosmetic Surgery and Mohs Surgery Fellowship in Arkansas from 1993-1994.
Dr. Spencer's thirteen-year practice combines the benefits of dermatology and cosmetic surgery. Because he is committed to skin health, Dr. Spencer has created his own skin care line called Skinsiderations. This product line combines the benefits of alpha hydroxy acid, retinol, vitamin C, and the newest anti-aging ingredients DMA (dimethylaminoethanol) and ALA (alpha lipoic acid). After extensive testing which demonstrated a thickening of the collagen bundles in the dermis, Dr. Spencer finalized the formulation with the US Patent Office which is medically beneficial as well as cosmetically elegant.
Dr. Spencer and his wife Donna have three children. Dr. Spencer enjoys golf, running, church activities, and spending time with family and friends.
Beth Gurley, PA-C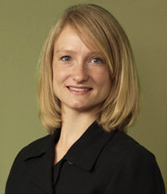 Beth was born and raised in Oxford, Michigan. She attended Campbell University in Buies Creek, NC, where she received a Bachelor of Science in Biology and a minor in Biochemistry. She then completed the Wake Forest University Physician Assistant Program in 2001. Beth joined Piedmont Cosmetic Surgery and Dermatology Center in a fellowship in December 2001, where she received extensive training in general dermatology and cosmetic surgery. Beth is a board certified Physician Assistant and belongs to the American Academy of Physician Assistants and the Society of Dermatology Physician Assistants.
Beth lives in Winston-Salem with her husband and three children. She enjoys running, traveling, and spending time with family and friends. Beth and her family are very active in their church and have a strong heart for mission work.
See Our Spas
The Spa at Highland Oaks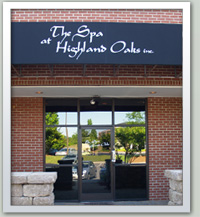 765 Highland Oaks Drive
Suite 150
Winston-Salem, NC 27103
Phone: 336-774-8520
Toll-Free: 877-616-6448
Fax: 336-794-0776
At Highland Oaks Spa, we offer a get away from every day stress through the use of massage therapy, facials, and body treatments, while also offering products for each individual's skin, body care, hair, and nails.
We began business on July 15th, 1998. In addition to the many years of experience our staff has, they receive weekly training from our dermatologist, Dr. Spencer, on the latest in skin care. Our staff also participates in continuing education in other pertinent subjects.
The Spa at Highland Oaks is affiliated with Dr. David Spencer, a board certified cosmetic surgeon and dermatologist. Due to this association, we are able to assist clients better with our knowledge of skin care and the expertise of Dr. Spencer and his staff as well.
Visit the site: http://www.highlandoaksspa.com